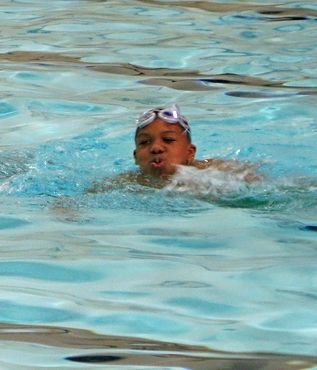 A relay race involving 250 youth, mostly from Hartford, capped off a week of Summer Survivor– something like color wars, but with an attempt to de-emphasize competition. This marked the second-to-last day of the five-week Dream Camp.
For the adults, asthma was the biggest concern on Thursday for those attending Dream Camp at Trinity College. A nurse followed the action closely, with any possible health issue getting a mention over the walkie talkies.
For the youth, the concern was always when it would be their turn to go, to run, to swim, to carry an egg in a spoon across a field.
Children are split up by age into a Day Camp for the younger ones and Sports Camp for the older. During the several weeks of camp, youth are given, among other things, swimming lessons, SAT prep for the older kids, healthy family-style breakfasts and lunches, and a chance to run almost-amok on a college campus. Continue reading 'Summer Camp for 250 Youth Closes Season with Relay Race'»
By