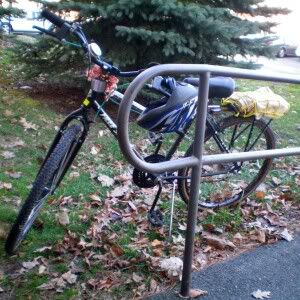 I have consistently heard that people need cars in Hartford. The lack of grocery stores in downtown is one reason cited for this claim. The lack of public transportation is also evidenced. Recently, in discussions about the Plan of Conservation and Development, this car "need" as been brought up as reason for why young urban professionals are hesitant to move downtown or come into the city for entertainment.
I live in one of Hartford's neighborhoods. By someone's definition, I am a young professional, though I despise that term. I do not have children. I am able-bodied, though have never been the type of person to "exercise."
Since early October, I have been without a car. I have not starved to death, nor have I taken to wandering the streets naked (you're welcome!).
Here is an explanation for how I have been able to meet my various needs and wants while living in Hartford without a car. Continue reading "Car-Free in Hartford" →